Our second issue of ' Behind The Jewel' features pieces for sale from the 1960s. Andrew Grima's career as a jewellery designer began in 1946 and continued into the new millennium, but the 1960s was the decade when everything changed. The opening salvo in this breakthrough decade began in 1961 with The International Exhibition of Modern Jewellery (1890 - 1961) held in London at the Goldsmiths' Hall. Grima's H.J. Company featured prominently in the exhibition and he was subsequently inspired to ditch the past and commit to a new design philosophy declaring that the exhibition "set my mind searching for new shapes and forms".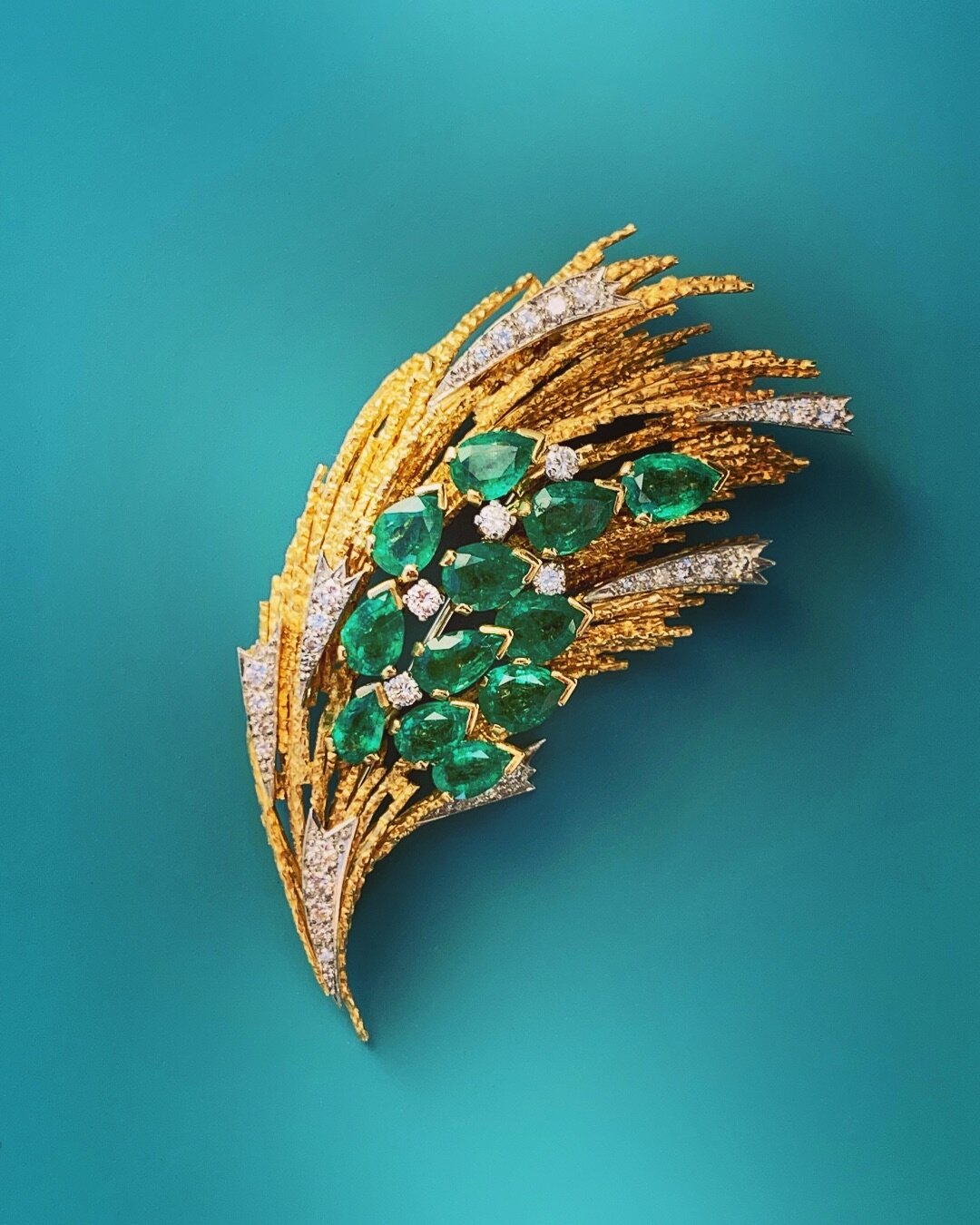 In doing so he was instrumental in creating a new design vocabulary which rippled across the globe and changed the way people perceived jewellery for at least the next 20 years.
Success soon followed:
In 1963 Andrew Grima met and began a lifelong friendship with Lord Snowdon which lead to patronage from Princess Margaret, Queen Elizabeth and other members of the Royal family.
In 1964 he won 3 De Beers Diamonds International Awards (the 'Oscars' of the jewellery world).
In 1965, Jean Shrimpton (photographed by David Bailey) appeared on the cover of Vogue wearing a large aquamarine Grima ring.





In 1966 Grima was awarded the Duke of Edinburgh's Prize for Elegant Design. The Duke gave the Queen a carved ruby and diamond brooch from the winning collection

.


In 1967 he won 2 Diamonds International Awards and designed a beautiful gold and diamond brooch for Princess Margaret (cast from a piece of lichen she foraged at Balmoral).



In 1968 Grima won his eleventh and final De Beers Diamonds International Award - more than any other jeweller before or since. He was asked to sit on the judging panel which rendered him ineligible for competing further.

In 1969 Omega commissioned Andrew Grima to design a collection of watches. About Time was arguably the most important and certainly one of the most dazzling and original watch collections ever made.
Grima designs from the 1960s onwards are progressive, abstract and asymmetrical but without sacrificing elegance or wearability. They are typically either organic, deriving inspiration from raw nature or else miniature abstracted sculptures. Like any work of modern art worthy of contemplation, they challenge the observer to recalibrate taste and perception.